This is also a key intervention of HARITHASA FOUNDATION. We want to play pivotal role in keeping the spirit of culture alive. And hence, we want to work with Govt.organizations and other groups to promote this intervention and planning to take up certain activities in our operational area.

It is our pleasure to promote ARTS & CULTURE as one of the key interventions of our Foundation as said. With the same view, we want to mention about a gentle and honest personality who has sacrificed all his life for the development of Dance, Drama and Theatre arts and Culture until the last minute of his life. That great personality is Sri Raja Ramdass Putrevu.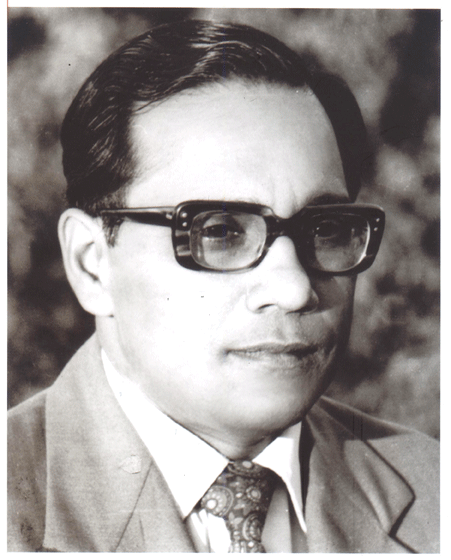 Sri Raja Ramdass as the founder M.D of AP Film development corporation, Hyderabad
If we go to details, he was born in Gunupudi a tiny rural Village of Visakhapatnam District. After his Post Graduation in Hyderabad, he has worked for the establishment of New Science College in Hyderabad and worked as the Lecturer for a little period in the same College. Later, he had been to U.S.A with Fulbright Scholarship and he had scaled his qualification studying at World famous Holly wood university. He worked under greatest personalities in US Film industry. Also acted in the US pictures like An Ugly American and etc. At the same time, the famous Telugu actor Sri Akkineni Nageswara Rao and the singer Ghantasala Venkateswara Rao have visited USA and amazed at his performance in US Film Industry. At that moment, he was working as the "Chief Economical Affairs Officer " in International Civil Services in the UNITED NATIONS Secretariat along with the present Prime Minister of India Dr. Manmohan Singh. Mr.Akkkineni and Ghantasala together requested him to serve the Indian Film Industry which is matched with his inner desire. Therefore, he immediately accepted their proposal to head the proposed Madras Film Institute (SIFCC) at Madras. There he had trained many film actors such as Rajanikanth, Rajendra Prasad, Narayana Rao, Pradeep Shakti and Chiranjevi etc. Looking at his fabulous performance, the then Chief Minister of A.P. Sri Jalagam Vengala Rao offered him to work for the proposed A.P Film Development Corporation besides the plea from Telugu Film Industry. He could not say "NO" for this and immediately sworn in as the "FOUNDER MD" A.P.F.D.C. and shifted to Hyderabad from Madras handing over the SIFCC duties and responsibilities to the existing Vice-Principal Mr. Dev Das Kanakala. Besides this he worked as a Professor in Theatre Arts in Osmania University and as a guest Professor in Hyderabad Central University and trained the veteran Film actor Mr.Thanikella Bharani. He was also appointed as the Advisor for the Govt. Of A.P. in Theatre Arts issues by the then cultural affairs Minister Sri. Bhattam Sri Rama Murty garu. What not he has done for this industry? He has done everything for telugu Film Industry which is required. If you go through the following Photographs and few paper clippings you will be able to understand his profile. In this connection, we are really committed to bring up his name and fame into limelight and we have decided to perform a stage drama on the ocassion of his birthday on 19th of February every year.
Sri Ramdass with Akkineni Nageswar Rao along with American in NJ, U.S.A
Sri Ramdass with the then Indian Ambassador along with few others in NJ
The then Paper Clipping
Following are the photographs of the event took place at GUNUPUDI Village on 19th february 2011 in the memory of his excellency late Sri Raja Ram Dass.
We have organized Block level cultural programme in Pedagolugondapeta village of Nathavaram Mandal VSKP DT. on 31st 10 2012 Duly supported by Nehru Yuva Kendra(NYK) Visakhapatnam under the Ministry of youth affairs and sports, Govt of India, New Delhi. This programme has been taken up by us under our aim

"Conservation of Indian Arts and Culture"

. The photographs can be viewed here under.